SALT LAKE CITY — A few years ago, Allie Miraglia and Trent Childs were cleaning their home when they had an epiphany.
"I was just like, why do we need all this space?" Childs said.
So, they downsized. The couple bought a van, fixed it up and started living out of it.
It was a unique adventure, so they logged it, documentary-style, posting clips to YouTube.
And they decided to monetize their page – maybe make a few bucks on the side of their full-time jobs.
"The first time a paycheck came in from YouTube (it) was probably like $25," Trent said. "I lost my mind."
The views began to slowly increase.
"We started to really take it seriously," Miraglia said. "What happens if we focus our effort and our energy on this?"
They quit their jobs, sold their Salt Lake City home and began driving around and seeing the world — posting to YouTube along the way.
With a camera and a van, the couple made it down to Argentina before COVID-19 struck.
They flew home and began working on a new place to live, YouTube clicks paying the bills.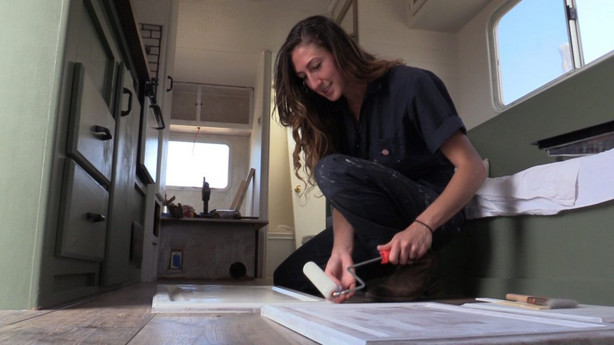 "We have been making a living," Trent said. "We've been paying our bills."
Childs and Miraglia (who recently married in a ceremony posted to YouTube), admitted living in a van is less expensive than living in a home, but said they are now earning enough income regularly to afford their former lifestyle.
Still, he said it's not for the faint of heart.
"The hardest part of YouTube is that it's a job where we go to work every day, we put out these videos and we kind of expect a paycheck," he said. "But it's not promised. There's no guarantee nothing is for sure."
According to an estimate by Forbes, a YouTuber can make between $3 and $5 for every 1,000 views a video gets — which can add up to real money real fast. Using that math, a million views could mean between $3,000 and $5,000.
It's also a rapidly growing industry. According to YouTube, a billion hours are watched daily. The number of channels earning six figures per year on YouTube grew more than 40% year to year, the number of channels earning five figures per year on YouTube grew more than 50% and the number of channels with more than one million subscribers grew by more than 65%.
Miraglia said she never dreamed their YouTube channel, which now has more than 250,000 subscribers, would become their main source of revenue — but she's happy it has.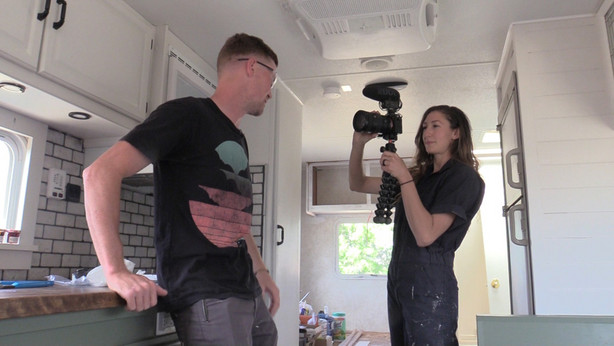 "My advice to anyone interested in starting a YouTube channel is to start one. One hundred percent. It's easy. It's free. You don't lose anything by putting yourself out there and trying," she said.
YouTube said over the past five years, it's paid out more than $2 billion to content creators under its YouTube Partner Program. A lot of that is going to the people at the top. Forbes reports that last year the top 10 YouTube channels alone made $162 million.
More stories you may be interested in
This content was originally published here.